Helping To Keep Our Clients'
Name Out of the News!
We are a highly-successful, innovative information risk and data protection consulting firm, helping you address data protection gaps based on your security assessment.
Sign up for our Complimentary Data Security Review
Enter you email address and get the answers you need to help you identify potential risks.
Adaptive Systems Inc is a firm that focuses exclusively on data security and data privacy. With more and more data privacy laws and regulations (i.e. GDPR, CCPA, NY Shield, etc.) going into effect, organizations are struggling to keep up. We can help answer the following questions:
Do you know where your sensitive non-public data is?
Do you know who has access to your databases and file shares?
Are the access controls being reviewed on a regular basis?
Are you monitoring privileged users and service accounts that have access to your databases?
Are database vulnerabilities reviewed and tested on a regular basis?
Have you had any discussions regarding data security with your auditors?
What data security gaps have your auditors identified?
Do you have a strategy and roadmap to address these gaps?
Many organizations do not prioritize data security gaps identified by their auditors for a variety of reasons but the main reason we have found is due to the lack of expert knowledge & resources. Adaptive Systems is a firm that focuses exclusively on data security, we can help you develop a strategy and a roadmap by:
Identifying Gaps
Prioritizing Tasks
Deploying and helping manage Technology
Our goal is to provide our clients with technology and services that solve key challenges around data security. By combining our domain knowledge in data security, our hands-on engineering experience with IBM Guardium and our breadth of database administration experience, we help transform our clients' data security posture.
We are a VARs and implementation partners for the some of the leading data protection technologies such as: IBM Security, StealthBits, Varonis, Netskope, Thales and McAfee.
Core Values:
Always Think Positive
Think Outside the Box
Constantly Improve
Over Deliver
Be Humble
With more than 15 years in business, Adaptive's leadership has years of cybersecurity consulting experience with an in-depth understanding of today's emerging technologies around data security. We are known for working successfully with clients to implement effective, requirements-driven data security solutions that help our clients exceed expected performance results and stay ahead of the competition. Every one of our engagements is supported with an executive presence to give you the peace of mind that your project will be completed successfully, on-time and within budget.
Meet Raj Soni,
President & CEO of Adaptive Systems Inc.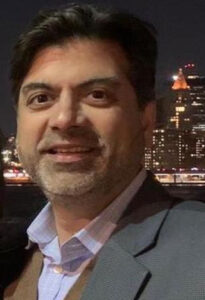 Raj Soni, CISM (Certified Information Security Manager) by ISACA is a thought leader in Data Security, Data Privacy and Compliance. Raj founded Adaptive Systems in 2003; Adaptive is a leading data security firm based in Princeton, NJ that helps clients improve their security posture by increasing visibility into user data activity and risk, protect data more efficiently, and enhance IT flexibility as organizations embrace new business paradigms – such as moving IT infrastructure to the cloud. Raj is a Rutgers College alumnus, class of 1993. Feel free to connect with Raj on LinkedIn.
Meet Doug Lifton
Director of Sales at Adaptive Systems Inc.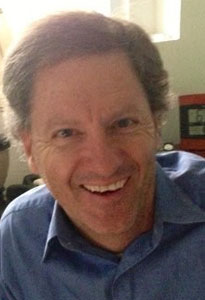 Doug Lifton, Director of Sales at Adaptive Systems Inc., has had a diverse career with executive roles in Sales, Marketing, Biz Dev and Product Management. Through experience as VP Sales/Marketing for a telecom / data networking / security training firm and VP and Company Officer for a data networking firm through an IPO, he brings a wealth of expertise. Doug has also taught Leadership at the College of Charleston, was Director of Product Management for a $100 million product line and successfully launched, ran and sold a healthcare focused SaaS firm. Prior to joining Adaptive, he spent 9 years dedicated to IBM's Guardium Data Security and Privacy portfolio. Doug enjoys golf, pickleball and in the winter he's a top instructor at Vail Mountain. Feel free to connect with Doug on LinkedIn.
Solutions
Data Protection Strategies
Adaptive Systems is made up of security professionals and ex-DBA who understand the complexities of databases as well as the sensitive unstructured data in documents and file systems. Data is your company's crown jewels and it's everywhere. It's not easy knowing where all your data is, how and who is accessing it! Which is why it's very important to have a holistic approach to data protection.
Your company's data protection strategy should include all of the below:
Database Activity Monitoring (DAM)
User Access Control and Permission Visibility
File Activity Monitoring (FAM)
DLP (network, end-point and storage/DAR)
Vulnerability Assessment (database & files)
Data Discovery and Classification
Data Encryption, masking, tokenization and security key management
Many companies are realizing they need help with Data Protection. Not having the skilled resource in the market is no excuse for data breaches. That's where we come in. Think of us as an extension of your security team.
We can help you architect and implement as well as manage data protection programs such as DAM, Data Discovery, Vulnerability Assessments, User Access/Entitlements and help you with regulations such as SOX/JSOX, PCI/PII, NYDFS, HIPAA/PHI and GDPR.
Our team is comprised of ex-DBAs who understand databases and know how data is handled which gives them more insights in to how data should be protected.  It's not just important to knowing how the tool works but it's more important to know how and why the data is and that's where it needs to be protected…and data is everywhere!
Improve your Data Security
Let our data security and compliance experts help you!
Are you ready to protect your data?